Limited Period
10.10.09-20.10.09
Prices range from SGD 25-50.
I will then reply you with the sizes,colours and the price.
Limited Period
10.10.09-20.10.09
Prices range from SGD 25-50.
I will then reply you with the sizes,colours and the price.
By post:
High Heels
Collection 1
Preoder 5
Preorder 4
Clearance
Hoodies&Tank top Pre-order.
Belt Buckles
Clearance
Back
PSP for sale!
By month:
June 2008
July 2008
August 2008
September 2008
October 2008
November 2008
March 2009
June 2009
October 2009

Please read and understand before ordering to prevent any unhappiness =)
Only serious buyer.
Our charges are reasonable and fixed. Hence, kindly do not negotiate for lower prices.
NO refund or exchange of item bought.
All prices are stated in Singapore dollars(SGD).
Payment must be made and received within 3 days after confirmation of order is sent out.
We will only order for you if payment is made. No payment = no order.
No cancellation of order once order is sent to supplier. Money will not be refunded.
If goods are sold out (from the supplier), An exchange can be make with the same amount or refund.
We are not responsible for any lost mail and any defects in the items. Seller from the site will ensure the items are in good condition before they sent out.
Kindly please take note that there might be slight variation of the colors of the goods / apparels as compared to the pictures shown in the blog due to monitor resolution.
All items will be mailed out by registered postage or normal postage (choose this option at your own risk) at buyer's options. We will NOT be responsible for any lost items post via normal postage.
Meet up only available TAMPINES for my own convience
Please do not order if you are impatient, orders may take up to 2 months to finish / to restock.
*I don't not blacklist any customer, as i believe that blacklisting will not help to solve anything. =)*
So I hope you have a happy experience shopping at MIISSY. =D
Cheers!


All our items are shipped/mailed via Singapore post only.
Shipping in Singapore
Normal Mail: SGD$1.50
Registered Mail: SGD$4.00


Under Construction


____
Link my blogshop peeps =D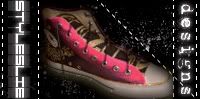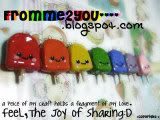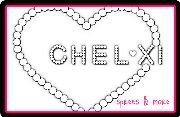 theFASHIONDIVAA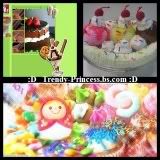 ♥ [Spree like it's Free] ♥

totalmadness♥
lff Collections♥
Firstfullsteps♥
Dass-ed ♥
Spree-Wacky♥
Voguelab♥
Your link here♥
Your link here♥
Your link here♥

Credits
The layout was made by Mary. It looks best in Mozilla Firefox, but it also works in Internet Explorer. The blog itself is hosted by Blogger.